The Easier, Cheaper, More Professional Property Clearance in Battersea is Right Here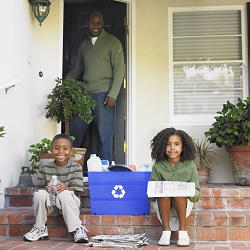 Property clearance may need to be carried out for a number of reasons but there's one Battersea property clearance company that always carries it out to the highest of standards. That company is Rubbish Removal Battersea. Our experience counts for so much and gives you a service in SW8 or SW11 area that is done professionally, efficiently and with due care. It may be an office clearance or a partial home clearance, whatever the circumstances our fully trained workforce really do a fantastic job every time. All items we collect are recycled whenever possible and everything we do is done within legal guidelines. We only use approved refuse sites and have environmentally-friendly working procedures that includes things like reducing our carbon footprint whenever we can. You can rely on us to carry out any clearance with consideration and understanding. This is part of our removal team's training. It's vitally important to us to have that combination of carrying out work fast and efficiently but also do so with the necessary tact and discretion whenever it is needed. Put your trust in us and we won't let you down. It may seem like a daunting task to have any house clearance done but with us on the job, it will be job done in no time at all. To find out more information about our services you can call us now on 020 8610 9064.
Book Same-day Property Clearance Service in Battersea, SW11
The additional benefits of using our company wherever you are in Battersea include our prices. Charging our clients a cheaper price for any home clearance is something we are very proud of doing. It's allowed so many to have major clearance done by a professional company that knows what it's doing. Of course, it may not be a full house clearance in SW8 you're looking for but a partial clearance. Any space in and around the home can be cleared such as a garage, basement or garden. We are the secret to transforming any space into one that is no longer an eyesore or a worry. If you've gotten into a position where things have been left to deteriorate over a longer period of time then there is still no need to worry. No matter how big or how small the job is we can do it for you. You can even have property clearance Battersea today, with our same-day service, subject to availability.
Depend On Our Professionally Trained Battersea Property Clearance Experts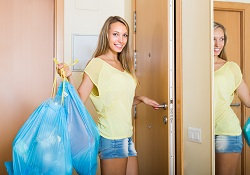 Commercial properties in every part of Battersea can similarly be transformed. We can clear out all the junk, refuse or any other unwanted items. You'll just love to hear how low our hire rates are and be even more delighted when you see the high level of work done. Space is a vital commodity in today's world as it seems to become an all too rare asset for so many. Make sure you have all the space you need and make sure any space is fulfilling its potential simply by contacting our company. You can't afford to waste space and you can afford to hire our company which makes it logical to contact us sooner rather than later. Whether it's clearing out items in your own home because you decide to do some spring cleaning or whether it's property belonging to someone else in SW11 that needs to be cleared, you can always rely on us. We are fully licensed for things like waste removal and adhere to all legal guidelines. Remember as well, that by hiring us you have no need to hire a skip. Just one more reason why you should call 020 8610 9064 and hire Rubbish Removal Battersea for your property clearance SW11 today.